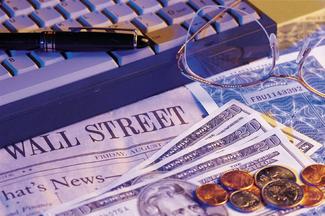 About
The Technical Speculator is a monthly investment newsletter, written by Donald W. Dony, FCSI, MFTA, one of Canada's top technical analysts. It focuses on the major market indexes, bonds, currencies, commodities, and sectors.
Profitable investing starts with solid research.  As all markets are linked, the Intermarket analysis stands as the foundation of this newsletter.  No one market works in a vacuum, therefore, an understanding of the relationship between bonds, the U.S. Dollar, commodities, and equities acts as the cornerstone of this newsletter's investment conclusions. 
Cutting-edge research and unique charting software provide readers with a distinct advantage.    Each issue walks the reader through the latest changes and trends in the markets as they develop with concise, easy-to-understand reports.   Market charts are provided in a visually straightforward manner that allows readers to quickly view the major trends and cycles.   This technical system gives readers a powerful and rewarding timing tool.
Successful investing is a combination of reliable research and good timing.  The author of the Technical Speculator, Donald W. Dony, brings over 30 years of investing and trading knowledge plus formal international technical analysis and economics education that is second to none.  In today's global fast-paced markets, the Technical Speculator helps their readers see through the multiple conflicting viewpoints and financial numbers to profit from the real market trends.
Donald W. Dony is a professional technical analyst and holds the top global designation of Master of Financial Technical Analysis from the International Federation of Technical Analysts. Mr. Dony is the first in Canada to achieve this prestigious designation. He also holds a Fellowship from the Canadian Securities Institute since 1987.